Best Sellers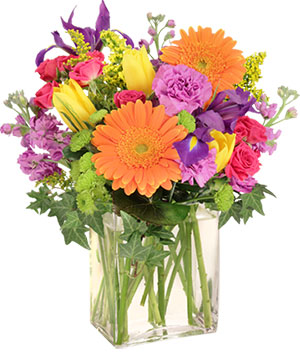 Celebrate Today!
Bouquet
Whether you're celebrating the birth of a child, kindness of a friend, the closing of a business deal or showing appreciation... Celebrate any occasion or brighten any day of the week with a colorful bouquet of fresh flowers! Don't they deserve a day that's all about them? Call THE GOLDEN ROSE FLORIST or order online today.
$90.00, $100.00, $110.00
Shown at $100.00
More Info
Sending flowers but having trouble deciding on the perfect arrangement? Best Sellers are a great choice for you. No matter what the occasion or who you are sending to, let THE GOLDEN ROSE FLORIST help you find what you're looking for in the Best Sellers section. Call or click today!